Mobile Prosecco Bar
The Fizz Bar

We are proud to offer for hire our unique Fizz Bar
a Mobile Prosecco & Frizzante Van
...perfect for a wide range of events.
Our little Retro look Subaru Sambar has been cleverly converted to dispense perfectly chilled Glera Frizzante by the glass straight from our little van, named Magi-Beti
Hire The Fizz Bar and there will be no need to buy-store-refrigerate- AND keep chilled bottles upon bottles of Prosecco
(Not to mention dispose of all those bottles afterwards)
The Fizz Bar simply arrives at your venue and with a quick basic set up, within minutes we are ready to serve guests the perfect glass of fizz.
Our unique dispenser can be easily and quickly dismounted from the van if you require an indoor set up,
A fantastic option! Especially with our glorious Scottish weather!
Fancy up your Frizzante...
We offer the option to add a cocktail package or Luxury Garnish to your hire to make your event extra special.
Choose 4 cocktails from our list and for however many kegs you opt for we can make sure your guests have the option to keep it straight up or enjoy each glass they have as a cracking cocktail.
Not only Frizzante
Our clever dispenser can serve various Draught products. So if you would like some say - Peroni or Pimms & Lemonade (or other Draught product) to accompany the fizz we can provide this too.
Depending on the event and licence we sell 70cl bottles of San Martino Prosecco in gorgeous Jute gift bags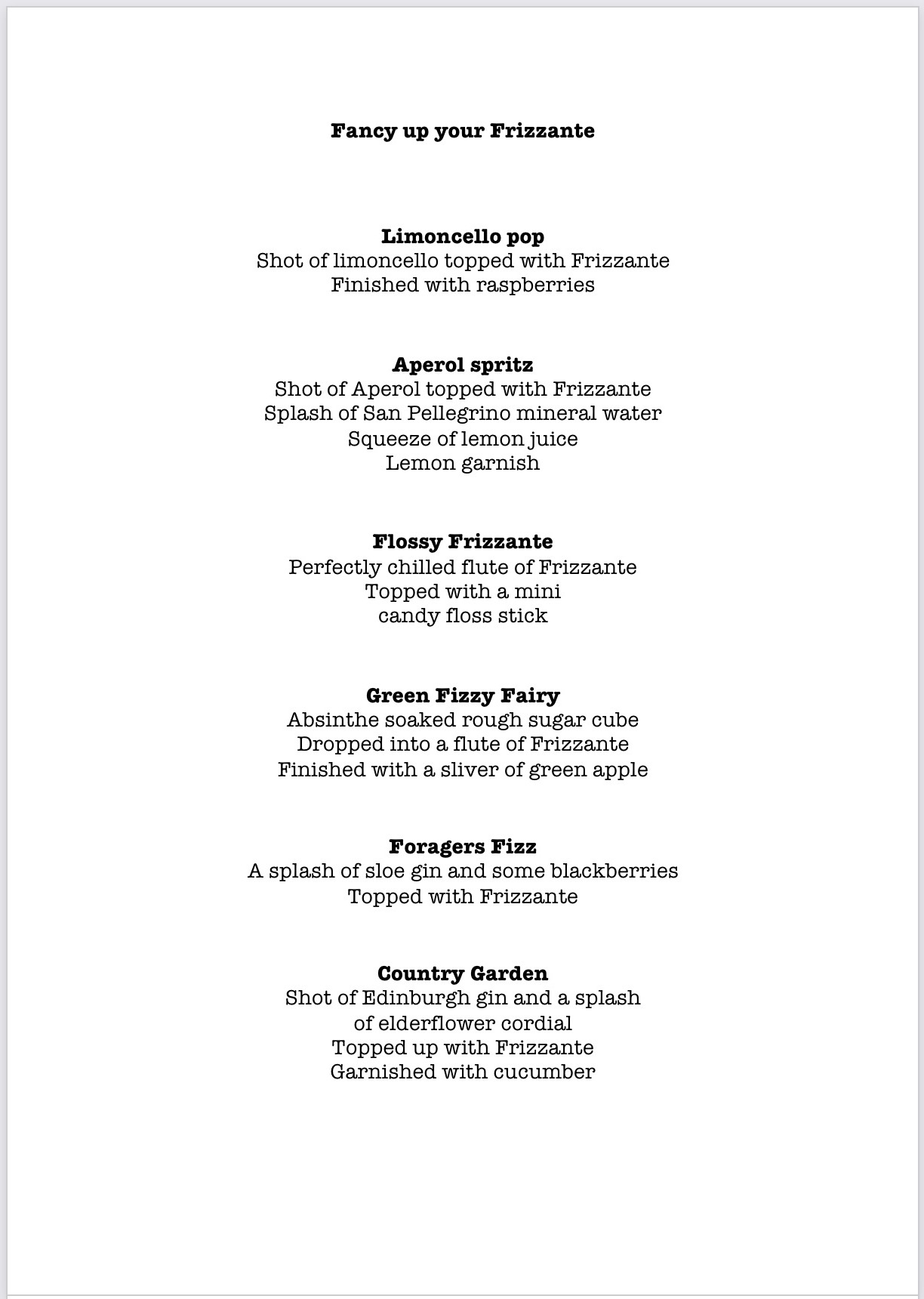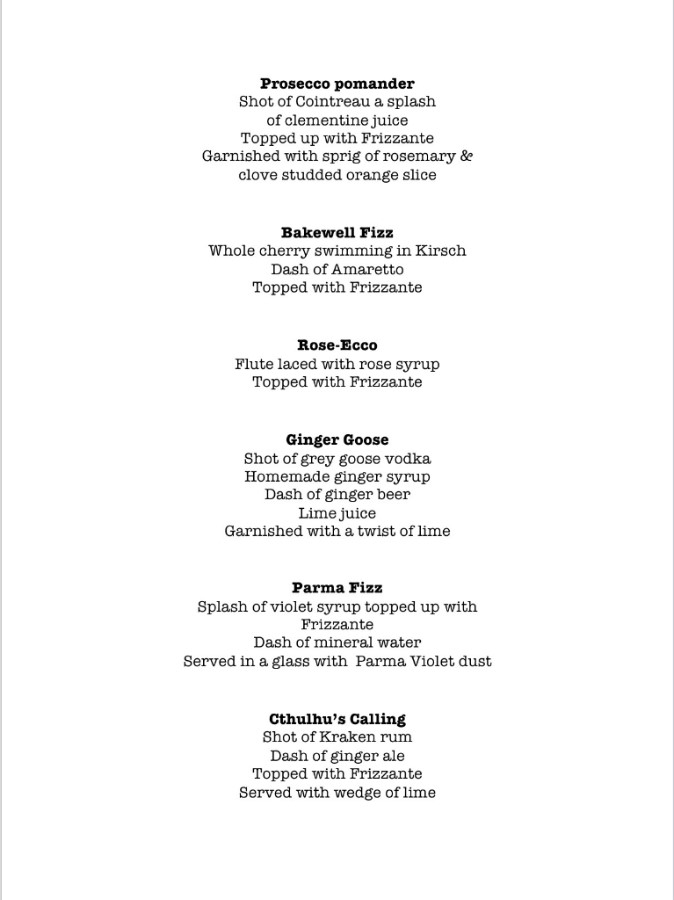 COMING SOON,
The Fizz Bar Afternoon Tea
A fantastic add on to the Fizz Bar Hire package
Details coming soon